Did you know that a cool bathroom sink design could improve hand washing? We're kidding…this isn't proven, but the thought is interesting to consider when you look back at how often you washed your hands or were willing to wash your hands when a nice sink was involved.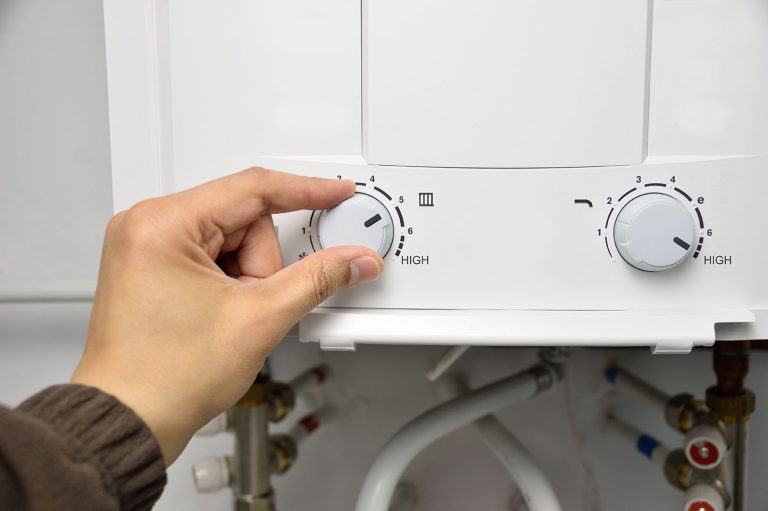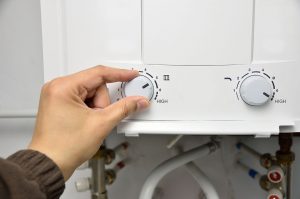 A cool sink design in a bathroom may or may not increase the fun behind hand washing (we think it does but we're plumbers, not scientists). Nonetheless, we're all currently experiencing a pandemic that recommends frequent hand washing, so as plumbing people it only makes sense for us to showcase some of the world's coolest bathroom sink designs.
We've all had those moments when we're visiting a friend or a family member and we're using the bathroom when it dons on us — this is a really cool sink that I'm using right now. Hey, it's happened to all of us at least once. Whether it's the actual design of the sink or how the sink functions that makes it unique, we're interested!

Why do we love the bathroom so much? Well, it helps that it's the one room in our home that provides us with comfort, cleanliness, and relief in one place! From having a singing competition with ourselves in the shower to browsing the internet on the toilet, the bathroom, though loved, admittedly might not receive the attention it deserves. A popular mentality regarding the bathroom is likely: If it gets the job done, we're satisfied. However, we believe it's a plus when something can get the job done with style.
The Sink that's Above it All: Unique Vessel Sink Designs
A vessel sink is designed to sit on top of the counter top, similar to how a bowl sits on top of a table. The bottom of the sink is often flush with the counter top, but it can sometimes be sunk an inch or two beneath the surface depending on personal preference.
Omvivo Motif Vessel Sink: Let light paint your counter with gorgeous florals by incorporating this unique sink in to your bathroom. This functional art is created using a combination of solid surface and etched glass and is available in 3 patterns: Forest, Kaleidoscope, and Pebble. This counter top basin is an undeniably functional art piece for the bathroom with the basin floating above the bench top accentuating the patterns and creating stunning reflections on the vanity! If you're willing to splurge on your next bathroom sink, this is definitely something to put on your bucket list.
Bamboo Vessel Bathroom Sink: Eco-friendly and exotic? Made from bamboo, a highly renewable resource, this sink is easy on the environment, your wallet, and everyone's eyes. There is also a similar Circular Bamboo Vessel Sink. If you're looking for a sink with a natural feel and a durable finish, then you should definitely take this bamboo beauty under consideration. Not only does bamboo possess more strength than most hardwood trees, but it is also highly moisture resistant.
Sinks…Off the Wall: Creative Wall-Mounted Sinks
A wall-mounted sink is a type of sink that requires no vanity and can be installed directly on the wall. This design is great for bathrooms with minimal space or for people who want more open space. A console sink also falls into this category, being a wall-mounted sink that has the addition of two or four extra legs.
Ceramic Rectangular Drop-In Bathroom Sink with Overflow: With some reviewers describing this sink as "a definite note of sophistication" when added to any powder room or bathroom, this is a sink that doesn't need a counter top to be great! It's perfectly functional and easy to "assemble" as long as you have a wall. It comes as a ceramic one-piece that's ready to be mounted to the wall. All you have to do is choose the perfect faucet, install it, and enjoy the waterfall.
Floating Wall Mounted Marble Sink: Made from genuine Egyptian galala marble, this sink design is extra interesting because it incorporates both the vessel sink design and the wall-mounted design. It also has a matching marble faucet so your bathroom can be cohesive. This is ideal for those with a bathroom that's short on space and ideal for those who don't want their bathroom to be short on style. With a wonderfully luxurious feel and zero floor space needed, this sink artfully arranges the necessary components while still maintaining an aesthetic appeal. And don't worry about where to hang the drying towel; this sink features a compartment on the bottom front of the "vanity" that acts as a towel bar. It's available in both beige and white, so buy both for the master bathroom and guest bathroom, or both for yourself!
Bucket Shaped Wall-mounted Floating Bathroom Sink: Ideal for a farmhouse themed bathroom, this is a quirky sink that knows how to make a statement with its unique shape. The "handle" of the bucket has also been converted into a towel rack — convenient and clever! If you're looking for more farmhouse inspired sink designs, check out this Console Sink With Industrial Style Pipe Legs. Traditional and Industrial mingle to create this console sink with a striking aesthetic of pipe legs that are fixed into a sink. This design is available in four different colors: Brushed Nickel, Polished Nickel, Chrome, or Oil Rubbed Bronze.
BONUS SINK DESIGN: Sink In A Suitcase: We think this might be the most unique of our unique bathroom sinks in this article. This sink has an intriguing design inspired by a trunk suitcase. This hideaway sink includes a small counter top, a storage drawer, and a magnification mirror. An innovative choice for minimalists who like to keep things neat and tidy.
If you think we're crazy, go wash your hands in the sink of a gas station then wash your hands in this sink and let us know which was more enjoyable. Look, we know both got the job done,