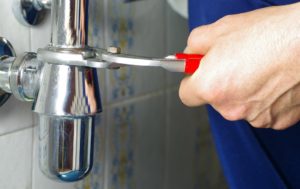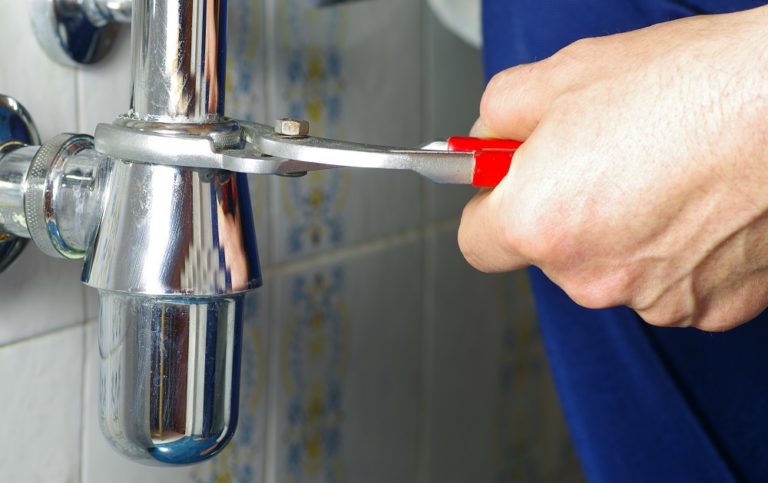 Learn what it takes to get an apprenticeship in plumbing from qualifications to the literal (and figurative) tools 
If you want to become a plumbing apprentice, there are a few helpful things you need to know. Becoming an apprentice is more than simply showing up; there are literal and figurative tools that someone interested in plumbing should review before going for the apprenticeship.
Every establishment requires a plumber for the necessities of modern life: running water and a flushing toilet. This means that there is no denying that becoming a plumber means entering into a lucrative career.
You need hands-on experience alongside a mentor called a master plumber if you want to learn and master this trade. This relationship that you develop with a master plumber is essentially the apprenticeship program.
The Most Basic Yet Effective Guideline to Getting a Plumbing Apprenticeship:
Assess your skills and talents to ensure you have the aptitude to be a plumber;

Get educated with a HS diploma or GED certificate with the relevant courses;

Build your resume;

Find a plumbing apprenticeship program; and

Know your gear; get your gear.
More details on how to prepare for and obtain a plumbing apprenticeship can be found here.
Assess your skills and talents to ensure you have the aptitude to be a plumber.
This initial step might be one of the most underrated steps for anyone making any career decision. It's important to self-evaluate yourself when pursuing a career because your passion might not match with your skills.
If the latter is the case, the practice can help. Regarding becoming a plumber, consider that most licensed plumbers will look for an apprentice who is good at math, able to move around on the ground with dexterity, mechanically inclined, and able to solve problems. Interpersonal skills are also desirable since plumbers work with different types of people from clients to other tradespeople to suppliers, and so forth.
Get educated with a HS diploma or GED certificate with the relevant courses;
You don't need to be a math or science genius to pursue a plumbing career, but you should try to establish a solid foundation in these subject areas.
Algebra and geometry are particularly important in terms of mathematics, while physics is the most relevant type of science. You would also benefit from courses in drafting and computers. If your high school does not offer drafting, consider taking a community-level course in the subject, as this will enhance your desirability as a plumbing apprentice.
You can also consider completing coursework in plumbing at a trade school or vocational college before applying for a plumbing apprenticeship. While such coursework is not required, it may give you an advantage over other applicants when applying for an apprenticeship. By completing classes at a trade school or vocational college, you'll cut down on the number of classroom hours required later on, and impress potential employers.
Build your resume.
Your resume should include everything relevant to plumbing, including courses in math and science, knowledge of drafting and computers, and any work experience in construction, the trade, and/or customer service.
Avoid making things up because your skills will eventually be tested as an apprentice. A plumbing company or union would rather work with an inexperienced apprentice than with an apprentice who lies and cuts corners.
Find a plumbing apprenticeship program.
Working for the union. Many unions provide all of the necessary training and coursework in-house, and they employ administrators who will pair you with a licensed journeyman or master plumber. This means you won't have to search for an individual plumber willing to take you on as an apprentice.

Working for a private plumbing company. Some private companies are willing to hire an apprentice. This option may require more work. Indeed, while you only need to apply once to a union representing hundreds or thousands of plumbers, you may have to apply to many dozens of small plumbing companies before finding a match.

Word of mouth recommendations tend to lead to good results. If you have already made some connections in the plumbing industry, ask them for opinions and advice about local plumbing apprenticeship programs. Who knows? You might get lucky and land an apprenticeship with a master plumber you already know.
Tip #1: If you can't go directly into an apprenticeship, there are trade schools that only require the GED and possibly some additional testing. Once you've got your trade school certification, it will be easier to find an apprenticeship.
Know your gear; get your gear. As an apprentice plumber, you need your own gear and equipment. Don't worry about getting highly specialized tools at this point, but it's wise to assemble a basic kit with high-quality tools that feel comfortable in your hands. A good plumber is a prepared plumber.
If you're not sure what you should get, ask your program or mentor for a list. Tools such as pipe cutters, pliers, an adjustable wrench, and permanent markers are only a few of the necessary tools.
As you continue to learn, you'll find yourself borrowing tools from your mentor often enough to warrant investing in your own. Build up your tool kit over time to feel less of a financial punch.
For a detailed list of tools to start with as a plumber, click here.
Starting Your Apprenticeship and Becoming a Plumber
Once you officially start your apprenticeship, leave your ego at the door. Come ready to learn and remain teachable. You should ask questions, make a solid effort to follow instructions, put in the sweat, take notes, and study in your free time when needed.
You also need to remain safe on the job. Pay attention and use your PPE. An apprenticeship will force you out of your comfort zone, but it should never push you into danger. Speak up if you feel like something may be unsafe.
Plumbing apprenticeships last for several years based on the experience required for an individual state's license exam. Becoming a licensed plumber is the light at the end of the tunnel, and it's just one exam away.
Finding, preparing for and making the most of a plumbing apprenticeship program might seem overwhelming, but it's an exciting journey that leads to a rewarding career.
Read more about how to become a successful plumber here.