[vc_row][vc_column width="1/1″][vc_column_text]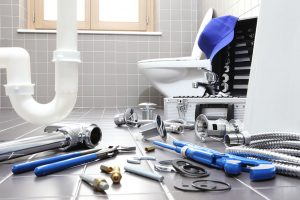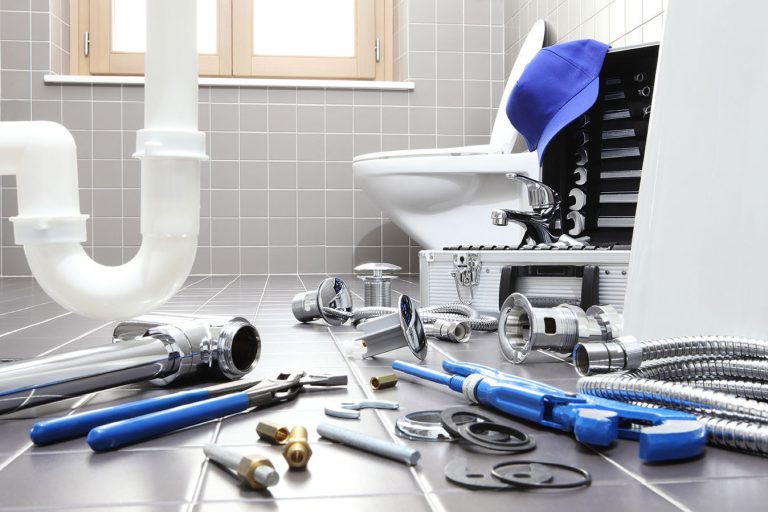 It's that time of the year again…where fall plumbing tips begin to matter again! Last year, this article highlighted five plumbing tips and tricks for the fall to maintain your plumbing both inside and outdoors. And the reason we discuss this same topic of conversation each year is because (1) the seasons are guaranteed to change which means new weather conditions to look out for and (2) we could always use reminders about how annual maintenance and routine checks promote the long life of your plumbing systems. The goal of reiterating these seasonal plumbing tips is that we help you decrease natural wear-and-tear and promote longer term pipe functionality for your home.
Let's take a look at some fall plumbing tips that have been highlighted in the past. Chances are, these tips are still incredibly relevant now then we will highlight some new tips to implement this year for your home! Though Southern California is known for its mild seasons, there are some changes that should be looked at to ensure that you (and your home, really) transition through the changing seasons.
Air Flow
Now is a good time to check your windows and doors for possible drafts. During autumn and winter, breezes pick up. Your windows will be one of the leading problems when trying to keep your home heated during the winter. You may also want to check crawl spaces and attics to see if any air is getting through or if you need to add some insulation to help. You can also utilize different types of window shades to help keep heat in and cold out.
Keep Water Moving
Rain and snow are wonderful, but if such elements are outside of intended areas, they could cause some severe damage to one's hokme. In Southern California, some might not consider our rainshowers as "heavy," but if left unchecked, even the lightest rainshower could become a problem. Make sure you clear out your gutters so the water can flow out and away from your house; if these are clogged, the water will cumulate and can lead to water damage.
Prep Your Pipes
If you have a home in an area where it can reach freezing points, you will want to prep your pipes. Neglecting your pipes could result in having them burst! This could lead to some devastating damage, including water damage.
Check Water Heart
Getting your heater checked out by a professional is important because you will likely be using your water heater a lot more in the fall and winter months. A proper inspection can help head off any issues. As such, a simple inspection enables you to find out if there are any potential problems and what it will take to fix such problems before a cold streak hits and you are left without heating.
Here some additional seasonal plumbing tips from another reliable plumbing site that will also help prevent headaches and costly repairs throughout the fall and winter months:
Disconnect outside water hoses. If left connected, water in the hoses can freeze and expand causing faucets and connecting pipes inside your home to freeze and break.

Make sure outside faucets aren't dripping or leaking. Make the necessary repairs or call a plumber before freezing temperatures arrive. Be aware that when

pipes freeze

, water pressure builds causing cracks – no matter if the pipe is made of plastic, copper or steel. Even a tiny crack can unleash enough water to cause serious damage or flooding.

If your home is equipped with interior shut-off valves leading to outside faucets, close them and drain water from outside lines.

Cover outside faucets using a Styrofoam faucet insulation kit available at home centers.

Insulate pipes in unheated areas, such as garages or crawl spaces. Apply heat tape or thermostat-controlled heat cables around pipes that are exposed and prone to freezing.

Seal leaks around doors and windows to reduce cold air penetration.

Your water heater works harder during winter months. Flush it out and remove sediment buildup, which causes corrosion, shortens life span and reduces heating efficiency. Drain several gallons from the faucet near the bottom of the tank. Connect a hose to the faucet and direct water into a nearby drain. Check your water heater manufacturer 's website for specific instructions concerning your make and model.

Carefully test the water heater's pressure relief valve (Danger: water is very hot) by lifting up on the lever and letting it snap back. The valve should allow a burst of hot water into the drainpipe. If not, call a professional to have a new valve installed. Caution: if your water heater is more than five years old and the pressure relief valve has never been tested, you can actually cause a leak by testing older valves that have corroded or stuck seals. A plumber should be consulted.

Check the temperature setting on your water heater's thermostat. Set at 120°F for optimum performance.
Clear leaves and debris from outside gutters and downspouts to ensure easy drainage when water freezes and thaws throughout the winter season.

Inspect and clean sump pump

and pit. Pumps exposed to extreme cold can freeze, preventing the pump from operating.

When leaving home for extended periods, shut off the main water valve and drain the system by opening faucets at the highest and lowest points of the house. Make sure the heat is left on and set no lower than 55°F.
Bonus: Before The Cold Comes The Heat
In Southern California, we are no strangers to fires. As we get closer to the cooler seasons, the heat still seems to have one last kick before it is gone until next year. With wildfires spreading all over Socal, it is likely helpful to understand how fall and winter are affected by fire hydrants — the very things that help us when fires occur.
Dropping temperatures at night are a concern, but the leaves and other debris building up around the hydrant during the fall season can be an issue, too. Regularly cleaning up around the hydrant can keep them more accessible and make for an easier job for firefighters in the future. As mentioned before, the cold air can be a problem, so it is also important to make sure the hydrant is empty so no water can freeze within it.
In winter, the main thing that will affect a fire hydrant's performance is the cold weather. This is especially the case for the hydrants that have aboveground nozzles, but all hydrants can be affected by cold weather. Checking on them regularly to make sure that water did not freeze inside the hydrant is important. One way that some communities have gone about preventing winter damage to fire hydrants is by creating an "adopt a hydrant" program. Community groups will sponsor a hydrant and take charge of digging it out or protecting it from cold weather. No matter what method you use, the most important thing is to not neglect these hydrants just because the weather is cold.[/vc_column_text][/vc_column][/vc_row]