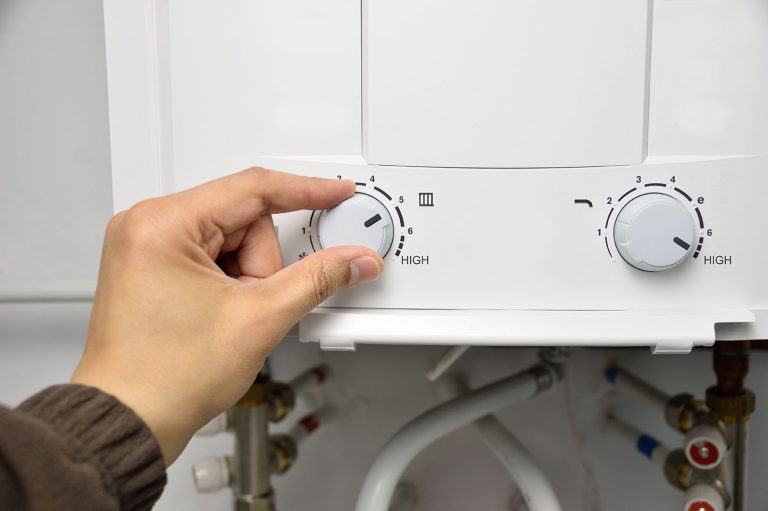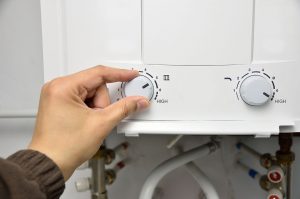 Plumbing and technology are two distinct areas that offer solutions to specific problems, but they often don't find themselves intersecting…at least not until this year with plumbers relying more on technological advancements to help them be more efficient at what they do.

In an article titled "Top 12 Plumbing Industry Trends of 2020," the increased use of technology ranked as one of the top plumbing industry trends of the year. One company described technology as being available to us "to enable the management of our daily lives" and further explained that technology is an essential, hard-to-avoid tool that plays an important role in the majority of our lives, helping us solve problems and make our lives easier to live in some way. And plumbers aren't an exception to these observations regarding the use of and reliance on technology.
As part of the home service industry, it's important for plumbers to stay updated with the latest industry trends and plumbing software so the best available solutions can be provided to customers. Consumers today use technology to control everything from their smartphones — from regulating their home's indoor air temperature to creating a grocery list based on their smart refrigerator's notifications. The article mentioned at the outset of this further explains that consumers are not tech-savvy and increasingly conscious of the environment. That's why technology ranks high in this year's top plumbing industry trends.
Increased demand for smart
plumbing
options and
plumbers
being asked to spread knowledge about these solutions for long-term consumer benefits
Smart plumbing options have become popular and include anything from pipes that alert the consumer when it has a leak to green living products and ways to reduce water usage.
Many consumers have developed an increasing concern about the environment and are looking for ways to increase their convenience while also paying attention to their environmental impact. As such, smart plumbing options have become a trend for consumers and plumbers alike. And the good thing about these changes is that plumbers are still needed to get the jobs done — these trends require an ever-changing and growing knowledge that will help consumers receive and use water. Workers in the plumbing industry who are willing to adapt to modern technology can consequently identify new streams of revenue and provide better service to their customers. In this article, smart plumbing options are discussed in detail:
Green living options are intended to lessen environmental impact without necessarily reducing the amount of comfort that every homeowner has grown accustomed to. When it comes to plumbing industry trends, there's a growing demand for such plumbing products and solutions and many plumbing contractors reveal that the demand for green living products is quite high. This focus on green living has become a sort of standard in the industry, with about 47 percent of plumbing retailers carrying green products. What are some benefits of these products?
Products such as a

green dishwasher

help an average household save around 700 gallons of water each year. This is made possible by using the rinse water used during the wash cycle more efficiently.

There is a renewed appreciation for recycling

greywater

so that it can be used to flush toilets and service other areas of the home.
Touchless plumbing fixtures is another one of the trends in the plumbing industry that are normally be found in commercial buildings and are slowly become popularized in many residential buildings. These plumbing fixtures rely on motion sensor technology to know when water should be turned on or off. The great thing with these plumbing fixtures is that compared to old standards, they require less maintenance and the price difference is not that substantial.
Tankless water heaters became permanent fixtures in many homes only a few years ago and are becoming an increasing trend for consumers. This smart plumbing solution is sometimes known as on-demand water heaters because of its ability to deliver hot water at any time. It also comes with an anti-scald feature to protect users and can be installed on sinks or showers.
Self-cleaning devices is one of the most welcomed plumbing trends of the year (probably the century)! Most people don't jump up at the thought of bending over the toilet and scrubbing out dirt and grime. This smart plumbing option makes use of the popular smart device, the tablet, by having it hooked to the tank or bowl and installing it to the refill valve. Doing this takes away the worry of having to scrub the toilet…ever.
Consumers shop around for cost-effective plumbing services, but low-cost doesn't always equate to a great deal (especially if that "deal" means lower-quality work in exchange for the lower rate).
As society increases in years, the desire to receive information is on the rise. As such, consumers are seeking the professional advice of plumbers to help them understand what they're paying for because this is more sustainable and builds trust. Comparing rates online is easier now than ever before for consumers, so it's important to educate them about the importance of quality craftsmanship when it comes to seeking a plumber and, guess what, consumers are seeking to be educated by plumbers on how to find suitable plumbing solutions. Remember that when customers express concerns about high water bills or ask about ways to save water, educating them about how technological options can help reduce waste, benefit the environment, and save money are important and that two-way street of communication will only continue to grow.
Trends
NIR
Plumbing
paid attention to in 2020 and what we're hoping for next year
With so many choices available for consumers, plumbing companies without solid digital marketing strategies, a social media presence, and positive online reviews become just another lost face in the crowd, and we're not interested in being just another lost plumber in the crowd.
To be competitive in a saturated market with historically low customer loyalty, brand awareness must be built. As a growing trend in the industry, increasing one's online presence is something of which NIR took advantage. We're is happy to have consistent blogging, an active presence on social media, and more personalized service for consumers who are checking us out online.
In this article called "New Plumbing Industry Trends to Watch in 2020," we're reminded about the benefits of reviewing the year's plumbing trends and gauging what trends will come in the future. While the article was written in 2019, the advice still benefits us no matter what year we find ourselves in. We keep in mind that understanding plumbing trends will help us to better future-proof our plumbing business, take advantage of the available technology, and anticipate changes in customer expectations.