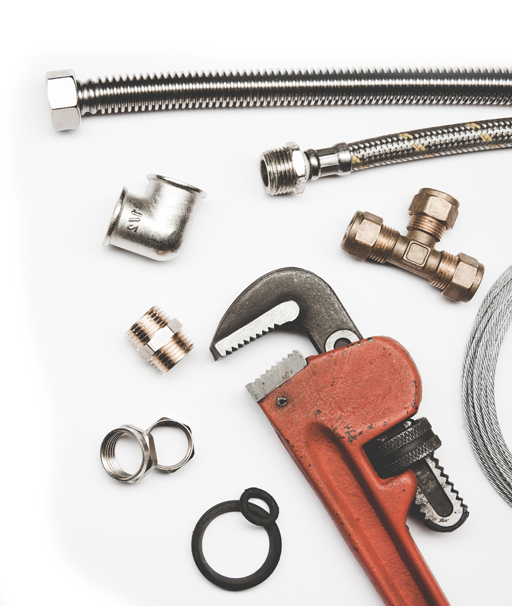 Plumbing Remodel
A remodel in your home can be a very smart move for you financially. Any upgrades that you put into the house tend to raise the value significantly. If you were ever to try and sell your home, it is options like a remodeled kitchen or bathroom that can make a difference in the market.
A bathroom remodel can focus on a few cosmetic items, or it can take on a more comprehensive approach and change the whole layout of your bathroom.
When you want a simple upgrade to your bathroom, you may be looking at changing out some fixtures. Even simple touches like putting in new faucets or putting in a new toilet can make a big difference in the look and feel of your bathroom. However, for some, they will want to make changes like going from a tub to a shower, putting in jack and jill sinks or moving the placement of things in their bathroom so that they better utilize space.
Many will also choose to remodel their kitchens. Kitchens are one of the most utilized rooms in any house, so ensuring that your kitchen's appliances are in good care and that all of the space is utilized well makes a lot of sense. If you want to make changes to your kitchen, you may want to call a plumber over and discuss the feasibility of your plans. Because most of your plumbing is hidden, you might not realize the scope of what you are asking for and could be surprised at the cost. Instead, work with your plumber to see how you can get your dream kitchen and be cost effective.
Regardless of the scale of your remodel, NIR Plumbing can help you. We know the ins and outs of what a remodel entails and can help you improve your home all while not breaking the bank. Please call us to set up an appointment today.