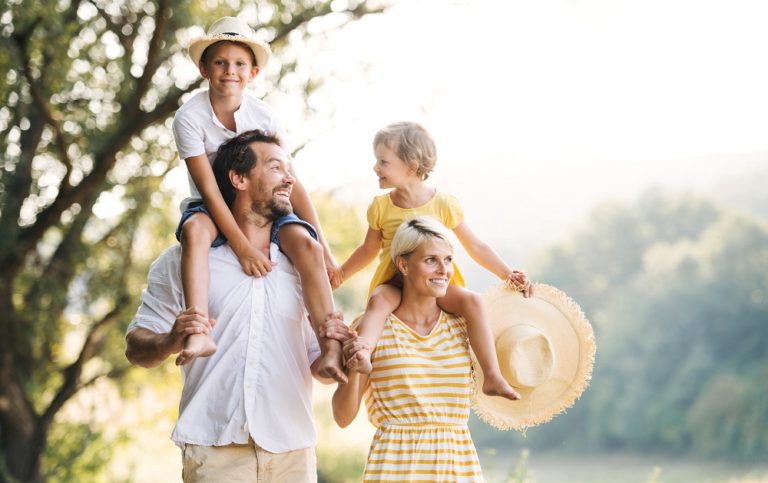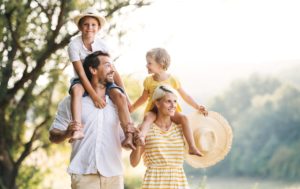 From refrigerated skin products to a bottle that keeps beverages cold for up to 36 hours, we're staying cool outdoors
As long as the sun exists, we won't stop sharing tips and products to help keep things cool while outdoors. After all, one can't truly enjoy the summer season if you spend most of the time hiding from the sun. We recently provided 7 easy hacks to stay cool without an air conditioner during the summer, and now we're sharing additional tips and cooling products to make summer life more enjoyable.
6 TIMELESS

TIPS TO STAY COOL OUTDOORS
Keep a wet towel and sunscreen in a cooler. When it's time to reapply sunscreen, you can simultaneously cool yourself down when working to protect yourself from the sun. A wet towel or paper towel can also bring your body temperature down and can be reused throughout the day.

Go for a swim. Take a quick dip in a pool or ocean. Just a few minutes in the water can cool you down. If you're working outside and not near water, maybe take a break and jump in a cold shower for a few minutes before going back to work.

Make sure your fan is spinning the right way. If your fan isn't rotating counter-clockwise, you probably aren't getting any cooler. Make sure it's spinning the right way. Fan's don't actually lower the temperature in a room, but the air currents flowing over your body help to keep your personal temp nice and cool. If you have a portable fan and an accessible outlet, use it while you're working outside. Keeping the cool air on your skin can do wonders in the high heat. If you're using a ceiling fan to cool your space, make sure that the direction of the fan blades are blowing the air down and not up.

Readjust your schedule. Try and keep out of the sun during peak mid-day hours. If you have to be outside to get lawn work finished or enjoy your daily jog, move your adventure to the early morning or evening hours. Obviously, labor of any kind will raise your body's temperature, so try your best to bypass the warmest hours of the day. This will help you avoid heat exhaustion or heat stroke.

Avoid certain foods / Eat cooling cuisine. Did you know that certain foods can raise your body's temperature? Okay, besides the apparent big bowl of soup, there are other foods that will naturally increase your body's heat as well: Ginger, coconut oil, brown rice, garlic, and cayenne pepper all contain properties that bring your body temp up, so save those foods for the winter season. If those foods warm you up, which ones cool you down? Well, focus on foods that contain a lot of water and help to keep you hydrated. Add cucumbers, mango, cilantro, watermelon, zucchini, and pineapple to your summer grocery list. Make food without using the oven or stove. Find foods that don't need to be cooked, or don't need heat to be cooked.

Put your face mask (and other skin products) in the fridge. If you're looking to refresh yourself in the best way possible, try keeping certain grooming products, such as face masks, eye-rollers, and moisturizers, in the fridge. It will simultaneously cool and replenish your skin. Of course, each product is different, so check the label for the recommended storing conditions before putting anything in the fridge.
Related reading(s): Heat hacks to stay cool while enjoying the outdoors this summer; 15 Hacks for Keeping Cool When It's Way Too Hot Outside;
5 TRENDING

PRODUCTS TO STAY COOL OUTDOORS